Welcome to Blue Ridge Dermatology Associates
The Triangle's Premier Dermatology Practice
Welcome to Blue Ridge Dermatology, the leading expert in comprehensive and personalized skin care. Our team of board-certified dermatologists and skilled professionals are dedicated to providing the highest level of expertise in treating a wide range of skin conditions, from acne and eczema to skin cancer and cosmetic concerns. With state-of-the-art technology, innovative treatments, and a patient-centered approach, we are committed to ensuring that your skin health is our top priority.
Looking for patient information, like forms and policies.  Click the link below.
Our medical practice provides complete dermatological care consisting of medical dermatology, cosmetic dermatology, and aesthetic services.
Raleigh
3225 Blue Ridge Road, Suite 101, Raleigh, NC 27612
Cary
1110 SE Cary Pkwy, Suite 100  Cary, NC 27518
To begin your dermatology care with our practice, simply call our office and speak with one of our team members today.
At Blue Ridge Dermatology, we have hand selected the best medical-grade topical skincare products on the market.  Take advantage of our convenient shopping experience through our online store.
Our goal is to deliver exceptional dermatology care and be a trusted resource for the health of your skin to our patients.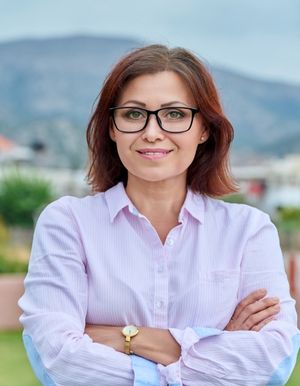 "Could not be happier. Available appointment quickly for melanoma concern, put mind at ease, froze a few spots…. NO PAIN! At my my previous derm, I wanted to slap my doc due to the pain LOL. Nice staff. Covid precautions enacted. Three cheers and 5 stars!!"
"Dr O'Rourke is the best. Very professional, knowledgeable in her field and friendly, she explains everything she is doing. I can't say enough good things about. I'm glad my whole family is being taken care of by her."
"Everything about my appointment with Caroline was outstanding. From the receptionists making the appointment, to check-in, to the appointment, all was perfect. Caroline had extensive knowledge and was most helpful to provide me with new information. Thank you!."
"The nurse who'd helped us earlier, as well as Dr. Cathcart, were both personable and professional. My full-body exam went smoothly although she found a small, questionable growth on my upper arm and excised it to send to a pathology lab. I never even felt the local anesthesia or the slice and dice. This was a very pleasant experience and I hope to be back in 2 years."
Please click the button below to schedule an appointment with one of our providers.  We look forward to hearing from you.